Breakthrough Device Designed To Help Solve National Indoor Air Quality Crisis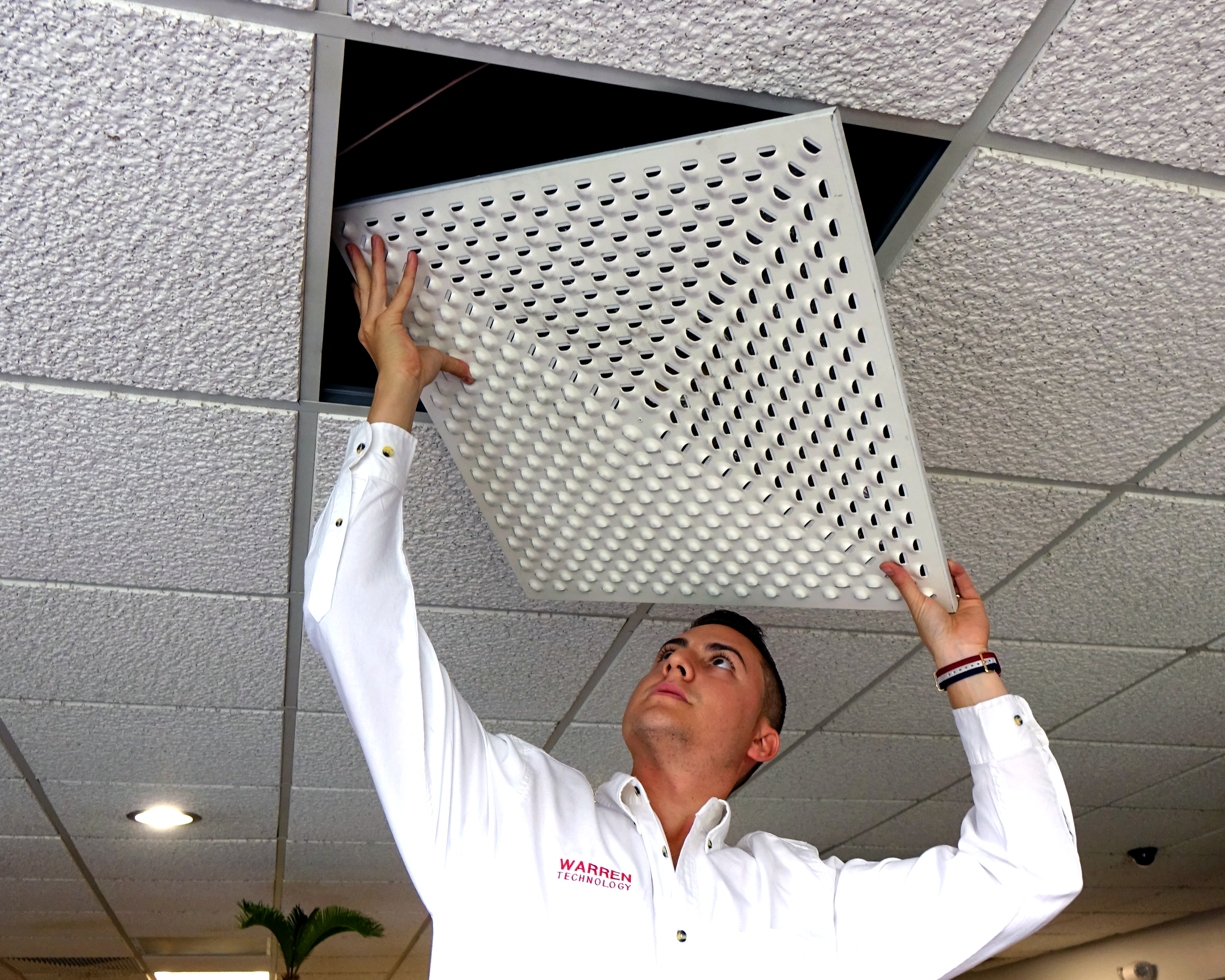 HIALEAH, Fla. — Warren Technology has introduced the Valid Air® High Performance Ceiling Air Diffuser, a patented breakthrough device in the effort to solve the national indoor air quality (IAQ) crisis, announced Warren Technology President Roy Kelley.
"Poor indoor air quality and employee discomfort are critical issues now facing the nation's health and economy," Kelley said. "The Environmental Protection Agency has ranked indoor air pollution as the highest risk to human health among all types of environmental problems, and has found that indoor air can be up to 100 times more polluted than outdoor air."
Government agencies and health organizations estimate that 25 million people are affected by IAQ problems such as Sick Building Syndrome, costing American business more than $65 billion each year in medical costs and lost employee productivity.
"We expect many individuals, building owners, corporations, local communities and the federal government to launch major efforts against these growing concerns," Kelley said. "Warren Technology's response has been to develop products such as the Valid Air® high-performance diffuser, which is designed to improve indoor air quality, occupant comfort and operating efficiency in office buildings, institutions, schools, hospitals, restaurants and retail establishments."
Valid Air® high-performance diffusers incorporate a unique patented dimple-jet design to achieve air distribution superior to conventional diffusers. High-velocity dimple jets direct air flow parallel to the ceiling, preventing cold air downdrafts. By distributing air evenly throughout the occupied space, the Valid Air® diffuser eliminates stagnant air pockets where harmful contaminants can accumulate.
Valid Air® high-performance diffusers also can be fitted with optional built-in high-efficiency filters to remove contaminants before they enter a room. This breakthrough system, called "individual room outlet filtration," protects room occupants from harmful contaminants such as fiberglass, dust, construction debris, mold, mildew, fungus, bacteria and other microbial particles that originate and accumulate in the air ducts. These contaminants can cause infections, allergic reactions, fever, shortness of breath, coughing, wheezing and more serious illnesses. Individual room outlet filtration will assure effective filtration to individual rooms regardless of the existing condition of the heating, ventilation and air conditioning (HVAC) system.
In addition, Valid Air® high-performance diffusers are constructed of durable, lightweight aluminum, with a scratch-resistant thermoplastic diffuser face, so they will not rust, chip or stain.
"The Valid Air® high-performance diffuser creates a healthy, productive indoor environment while helping to solve the IAQ crisis now facing the nation," Kelley said.