Leopard Intellivent
Intellivent® Personal VAV Diffuser
The Leopard Intellivent personal VAV diffuser is designed to improve air distribution systems by providing individual room temperature control to any room or zone. The Intellivent is a variable air volume device and precision air diffuser. The thermostat and VAV mechanism are built into the diffuser, making each Leopard Intellivent operate as an individual self-contained VAV unit. The Intellivent constantly maintains the selected room temperature, increases room air circulation, and eliminates overcooling and overheating problems.
The Leopard Intellivent diffuser senses and compares room air temperature and supply air temperature, then regulates airflow to maintain the desired room temperature. With its electronic controls and built-in thermostat, the Leopard Intellivent will constantly monitor and maintain the desired room temperature to within one-quarter degree of the setpoint.
The Leopard Intellivent® is ideal for individual offices, conference rooms, executive offices, or any other area in a building where individual comfort is important. Studies have shown that productivity gains of up to 18% can be achieved when employees are satisfied with the environment of their individual workspaces.
Energy savings is accomplished by varying the air volume to supply only the precise amount of conditioned air necessary to maintain comfort in a given room or area. Overheating and overcooling in the occupied space are eliminated. Constructed of lightweight aluminum, Leopard Intellivent personal VAV diffusers are easily installed in existing office buildings without replacing ductwork, dismantling ceilings, or disturbing tenants. Intellivents can also be easily relocated as office layouts change.
Warren's breakthrough system of filtering contaminants directly at the diffuser is called UNI•GUARD™ individual room outlet filtration. Leopard Intellivent diffusers fitted with built-in high efficiency filters will provide more effective filtration for individual rooms or zones than central return air filtration systems. Contaminants such as fiberglass, dust, construction debris, molds, fungi, bacteria, and other microbial particles that originate in the ductwork, or seep through the central filter, are removed more effectively by this method.
Key Benefits
Individual Room Temperature Control
Improved Health, Comfort and Productivity
HVAC System Design Flexibility
Energy Efficient
Documents
What are clients are saying
Eric Matson
Facility Manager, Muskogee Regional Medical Center, Muskogee, Oklahoma
"We had a constant volume system serving a large open work area that was recently redesigned into several small offices. We felt that zone control was necessary because each individual's heating and cooling requirements varied greatly. We decided to have a master thermostat and to create subzones with the LEOPARD INTELLIVENTS®. The cost savings was an extra bonus. My boss, the director of facility operations, liked the INTELLIVENT®'s performance so much that he asked to relocate the LEOPARD INTELLIVENT® in my office, to his office."
Case Studies
San Jose, California…The San JoseMercury News' 30 year old headquarters building located at 750 Ridder Park Drive in San Jose,…
Read more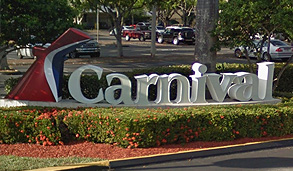 Miami, Fla. --- For its new 10 story, 225,000 square foot corporate headquarters expansion, Carnival Cruise Lines objective was to…
Read more